Bring on the
sweets!
Macarons, croquembouche, tarts.... delicious and beautiful.
More is more in the world of desserts and this is a trend we have embraced whole heartedly. Macarons are perfect edible accessories for your event because the colour and flavour possibilities are endless - really. Why stop there though, salted caramel merengue tarts, raspberry mousse, profiteroles, lemon cheesecakes...
Whatever your event, whatever time of day, people love to end their meal with dessert so let's give them something to really talk about!
Thank you Lara and Tanya for my amazing dessert table, you went above and beyond to create my vision and more. The dessert table was a focal point of our reception and our guest were blown away.
Holly Walker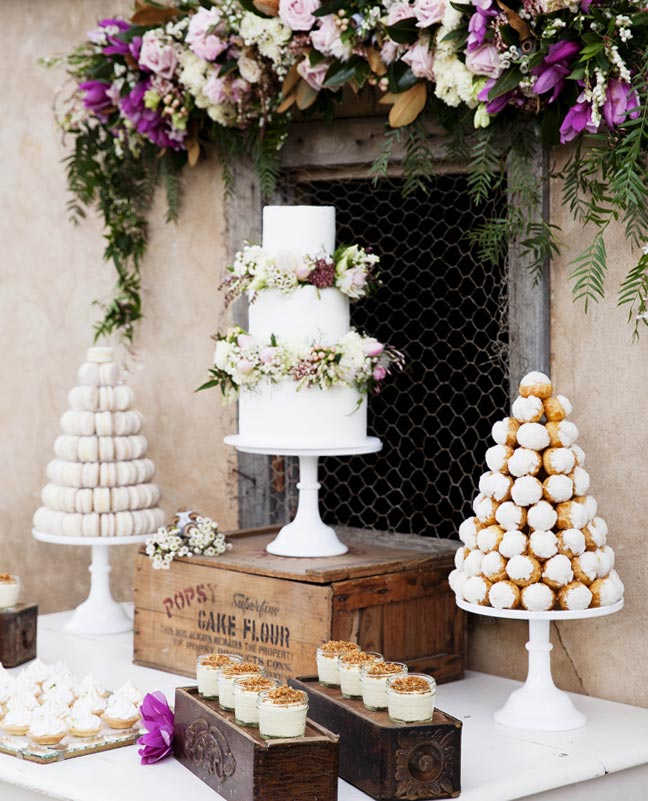 Dessert Tables
Desserts have hit the next level, it's your wedding and you can't miss any chance to make it fabulous. Our dessert tables set the scene, shows off the cake and gets your guests talking.
Designing unique and memorable dessert tables is what we specialise in and love to do.
We create and style your tables to suit the theme and colour pallate of your wedding so it really adds to the atmosphere of your venue.
We invest in one-off pieces including vintage items, milkglass and wooden cake stands, silverware and other styling props to make your wedding unique.
Wedding favours
Send your guests home with something sweet at the end of the night. We offer custom made chocolate bars and boxed macarons.
Sweets Menu
Download our information pack to find out about all our sweets options.
Macarons
Five years since our first macaron was baked and we are still coming up with new flavours and ideas. Our macarons can be bought from the farmers markets or arranged for your event by contacting us directly. They can be displayed in a macaron tower or individual boxes. They are a versatile sweetie - or are they a biscuit? Who cares they are delicious.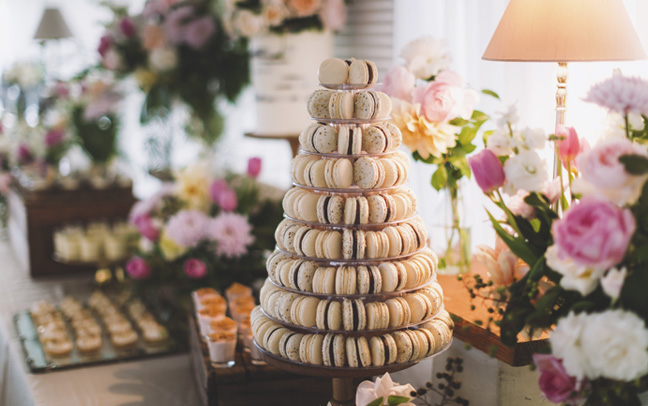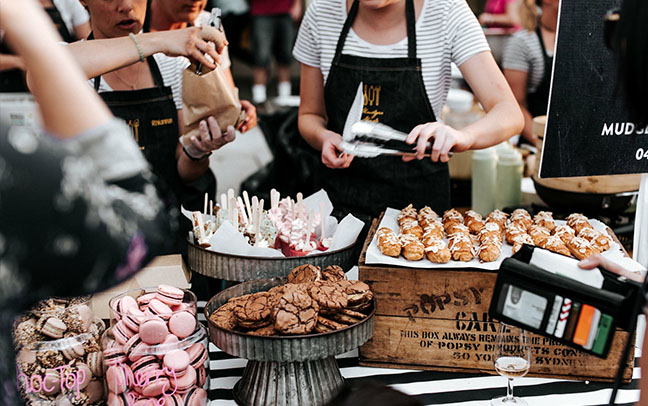 Mudgee Farmers Markets
Planning a trip to Mudgee, come on the third Saturday of the month and join our lovely locals for a culinary adventure of Mudgee. Our stall is a tribute to all things delicious and a bit decadent - it is only once a month after all. On offer are our handmade sausage rolls that have somewhat of a cult following, lemonades, tarts, brownies, 6 flavours of macarons and rose bunches in season. Come say hello!