We are passionate
about food.
Delicious, fun, wholesome catering in Mudgee and surrounds.
Hello and welcome to Mudgee Made. We are guessing you are either just engaged (congrats), planning a corporate lunch or dreaming up some sort of celebration ... In any case there are a couple of things that will be super important right NOW... The food needs to be delicious, there needs to be plenty of it and it needs to look beautiful!
We want to hear about how you would like your event to look, feel and importantly how the food will complete the atmosphere.
Tom and I would like to thank you so much for catering for our wedding. The food was absolutely amazing and nothing could be faulted, service, taste and presentation. Our guests haven't stopped talking about how good the food was even right down to the dessert table.
Jas and Tom Weber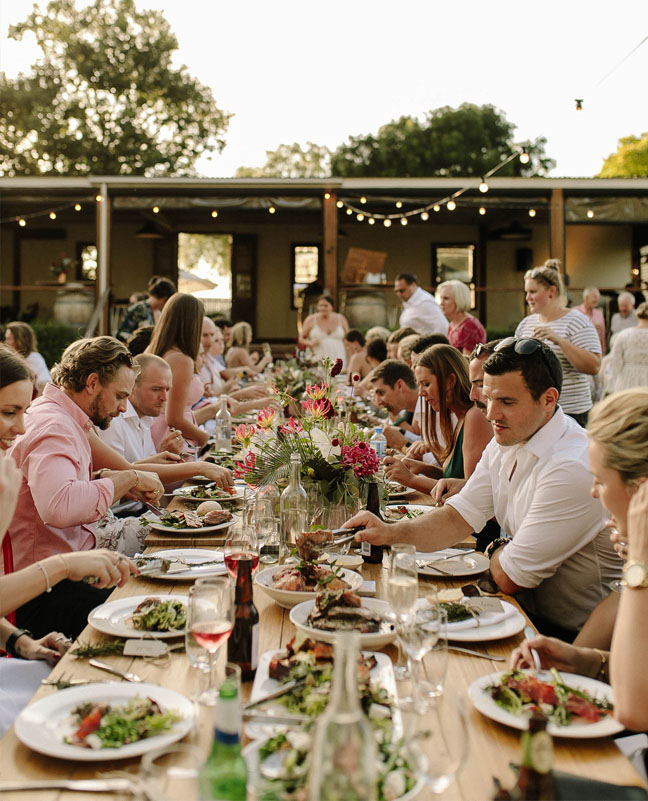 Wedding options
Your wedding is a celebration with your nearest and dearest family and friends. The food is really important and a large part of your night, it needs to be amazing.

Here's our solution. We help you with the menu selection to make sure your guests are going to love the options you choose. We provide a generous amount of food based on your guest numbers. The last safeguard to ensure everyone is happy and full - our staff are extremely attentive and don't rest until everyone is satisfied.
There are two types of service that we offer - full canapé or share platters on the table. With both styles the selection for your guests will be both varied and substantial.
Wedding information pack
CORPORATE FUNCTIONS AND EVENTS
We work with lots of local businesses and families to help create events. The benefit of organising professional catering is you can then concentrate on everything else! We tailor packages based on the type of meal required, location, facilities, number of guests and your budget.
"The best catering we've ever had"
City V's Country VIP Marquee - NRL Management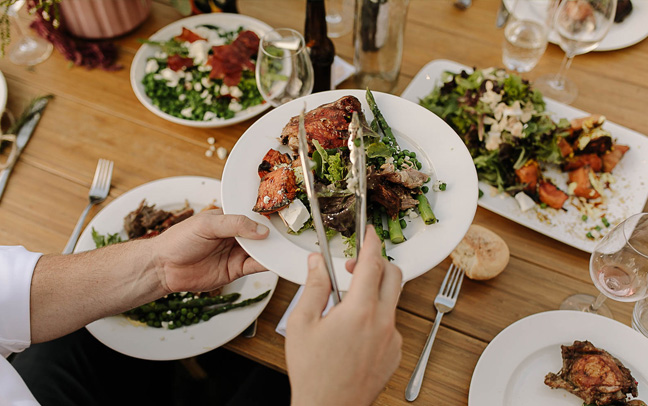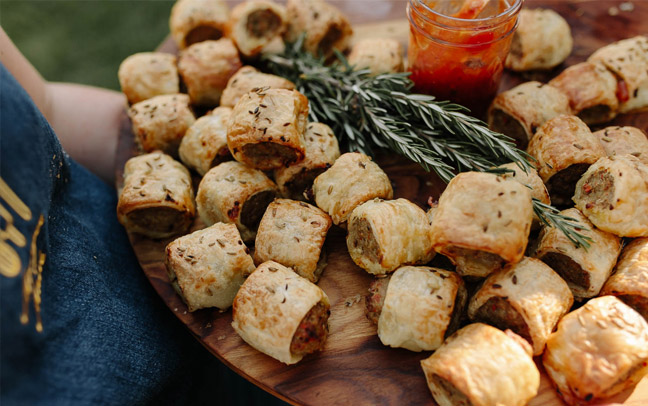 Our Cooking philosophy
Everything is made by us using the best and freshest ingredients we can get our hands on. We use local produce where possible and from our veggie patches and orchards. We keep it simple, delicious and beautiful. But mostly just really delicious.
Mudgee and beyond
Yes we travel! We love a new destination but first step is to give us a call to see if your location is within our range and we can let you know an approximate cost based on distance and how many of our staff we will need.