We love roses
Beautiful, scented David Austin and garden roses.
Not just any roses.... These are garden roses - they smell like roses! Our rose garden has about 250 roses so it is big enough for a stroll and small enough to maintain (we are caterers after all).
A bunch of roses could include ten different varieties of roses each with its own unique shape, colour and scent. Some stems will have a single rose, others may have four roses.
Garden beds filled with the most beautiful roses you've ever seen. Tanya's freshly picked, delicate and beautifully scented garden roses are the most requested blooms within my business with both brides and editorial clients. Her blooms help create a romantic, nostalgic feel when styling events and installations. Each ruffled petal is always of the highest quality and so very unique.
Tanya from Oh Flora, Sydney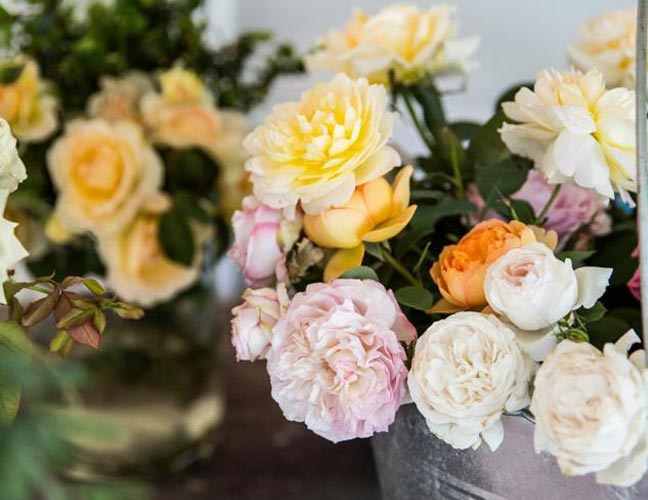 Shades and hues
Of course pink! Every shade of pink...cream, white, apricots and mauves, lemon and yellow, oh and red... big red ones.
Roses season
The roses bloom from November to May. This covers the whole wedding season and all those important dates like Christmas, Mother's Day and Valentines Day.
Wedding Flowers
If your would like to use our roses for your wedding please contact Tanya to chat about quantities and colours. You can arrange the roses yourself or we can recommend florists to work with you.
Florist Enquiries
Whilst we can't supply commercial quantities regularly, if you have a special event please give us a call and we can let you know what's available. If you are planning a weekend in Mudgee and would like to visit let us know - we'd love to meet you.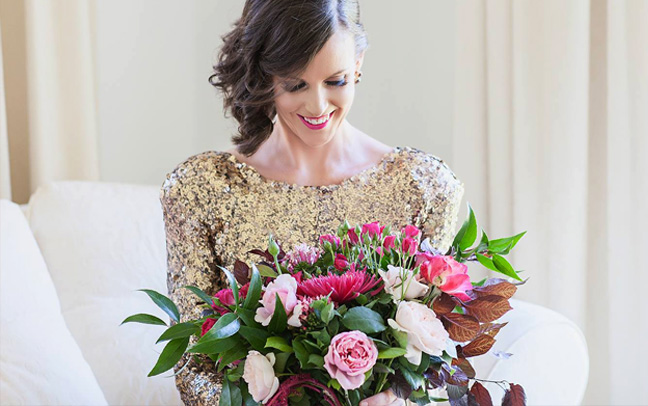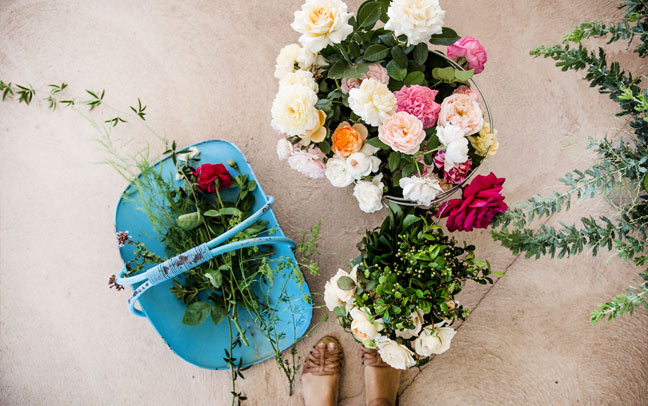 Pick your own
Wander through the rose garden and choose your favourites for yourself or a gift. Call to arrange a time and the garden is just minutes Sydney side of Mudgee on Melrose Road.