Lamb, spinach and feta sausage rolls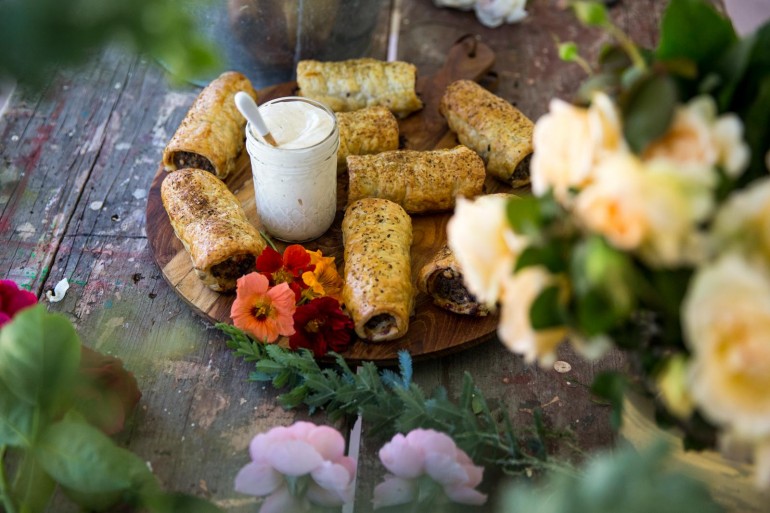 Sausage rolls are the perfect party food and with Christmas fast approaching here is one to save to your recipe book. We have been making sausage rolls and selling them at our local Farmers Market for about 4 years now. We started out with pork and fennel and have grown our sausage roll range to seven varieties including lamb and rosemary, beef and beer braised onion and this very recipe. I won't say they are famous however they have definitely got a cult following amongst the Mudgee locals. Our top tips to a perfect sausage roll are: don't be afraid of the seasoning, store bought pastry is ok (i mean who has that sort of time to make your own puff!!) and always cook off a patty to test before you start rolling.
ingredients:
150g diced onion
2 garlic cloves crushed
1 bunch spinach
1kg lamb mince (regular)
1 1/2 teaspoons cumin
freshly grated nutmeg approx 1/4 teaspoon
3/4 teaspoon cinnamon
2 1/2 teaspoons salt
3/4 teaspoon white pepper
1/4 -3/4 cup breadcrumbs
2 lemon zest only
150 g bulgarian feta
1 lightly beaten egg
3 sheets puff pastry
Makes 12 individual size sausage rolls or 36 canapé size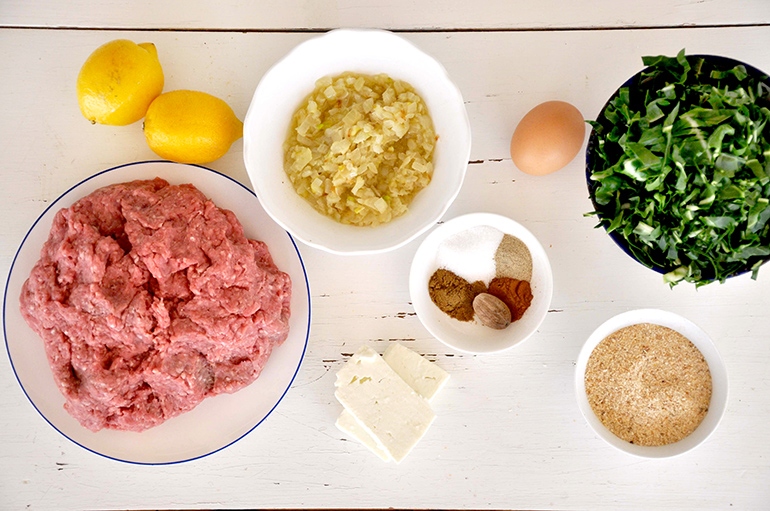 method:
Sweat off onions and garlic in a little olive oil until soft, set aside.
Finely slice spinach and place in bowl, boil the jug and pour over spinach till totally submerged and leave for one minute. Drain spinach in colander and rinse with cold water. Firmly squeeze out water from spinach and give it another rough chop.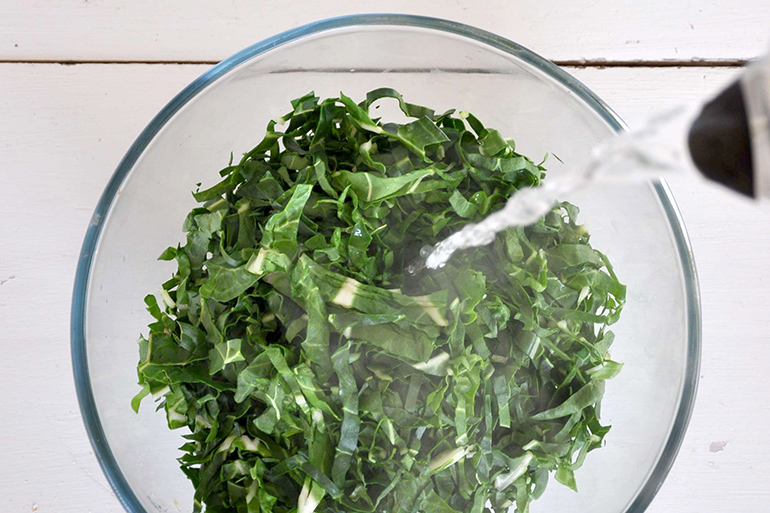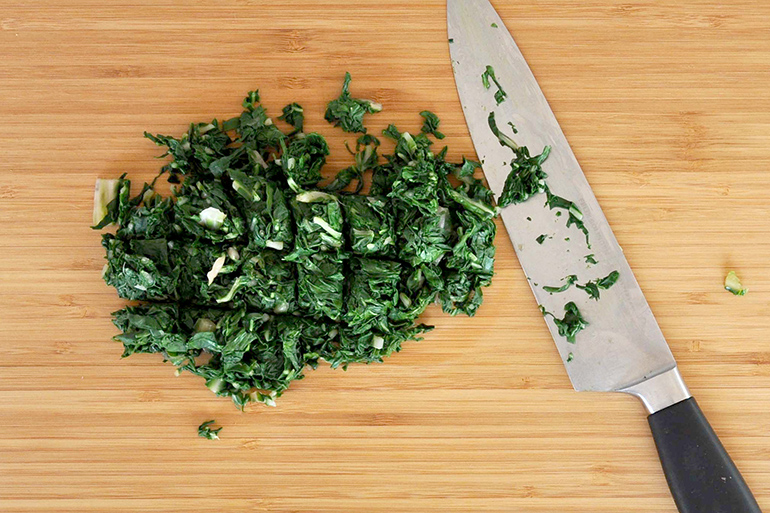 3. Mix together onion mix, spinach, mince, spices, salt, pepper,  1/2 c breadcrumbs and lemon rind omitting feta at this stage. Mix for a couple of minutes with your hands until thoroughly combined. Lamb will become a bit sticky at this point.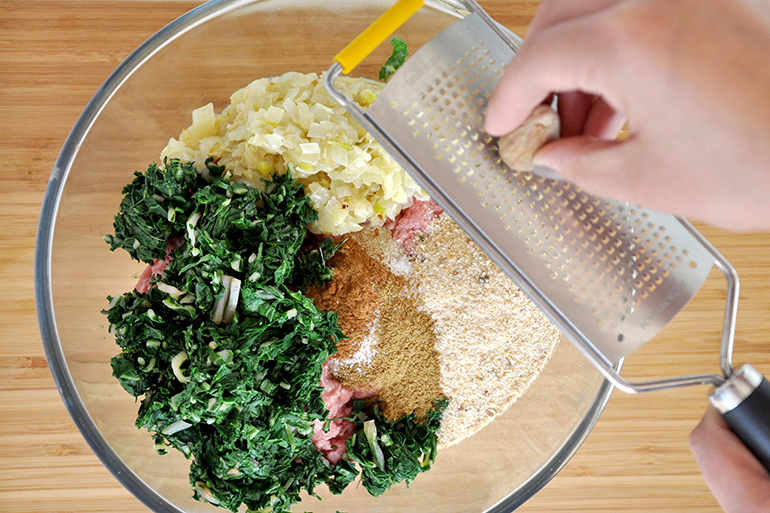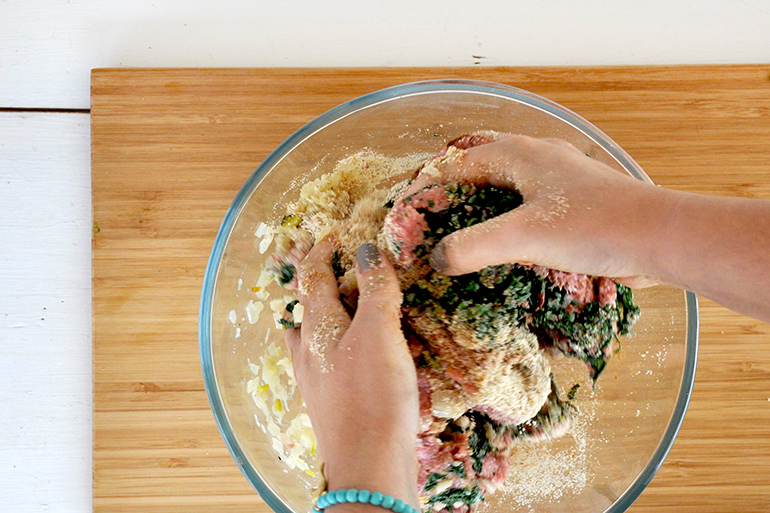 4. Roll a small ball of mixture in your hand and fry off in a small pan until cooked. Please don't skip this step as this is where all the tweaking takes place, i can't recall ever not adding a little more of this or that to every batch of sausage rolls we have ever made (this too could be because we never use an exact recipe, which we now have!!!). You will be looking for your cooked patty to be a little salty, you should also be able to taste the lemon, a hint of pepper, cinnamon and cumin. If you cannot taste these elements add more until you are happy with it. You will also need to check the cooked patty for oiliness, you want it to be nice and juicy but not leaking a lot of oil into the pan. If a lot of oil has seeped out in the cooking process you will need to add more breadcrumbs about 1/4 cup to start with, alternatively if you have bought a very lean mince and your patty is dry try adding only 1/4 cup of breadcrumbs to start. Remember fat is flavour we always use a regular mince when cooking sausage rolls.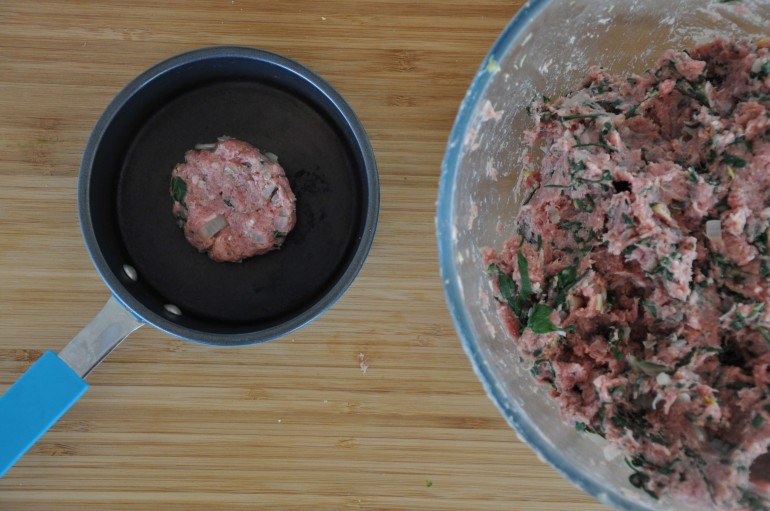 5. When you are happy with how the mixture tastes add the feta and gently mix until just combined, you want to see nice big chunks throughout the mix.
6. Place a sheet of pastry on a chopping board and cut in half. Using about 240g of mince shape into a long sausage and place into the middle of one half of the pastry and repeat for the other side.
7. Brush some egg wash down the middle of your pastry sheet, and roll up your two sausage logs.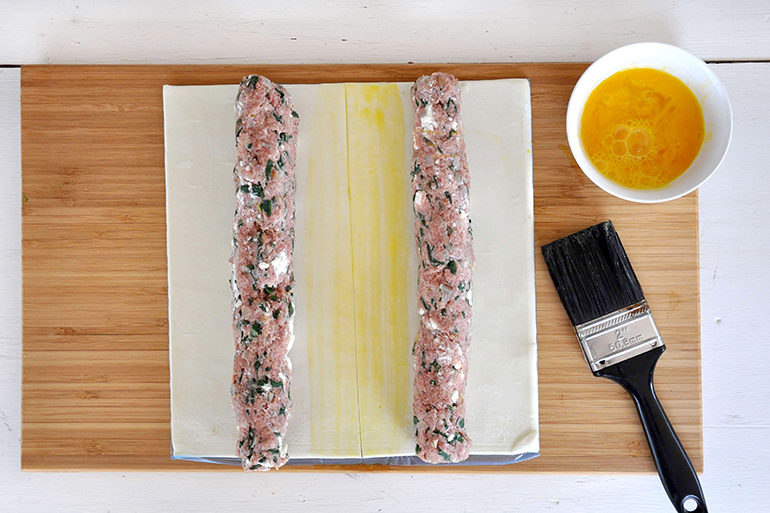 8. You can now cut each sausage log into two for an individual portion or six for canapé size.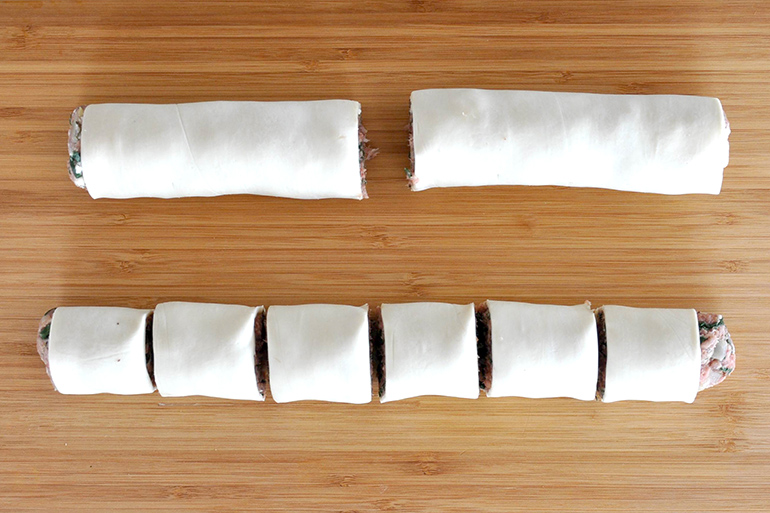 9. Place onto a baking tray lined with baking paper brush with egg wash, sprinkle with zatar and cook in a 180 degree  oven until golden on top. About 30 minutes.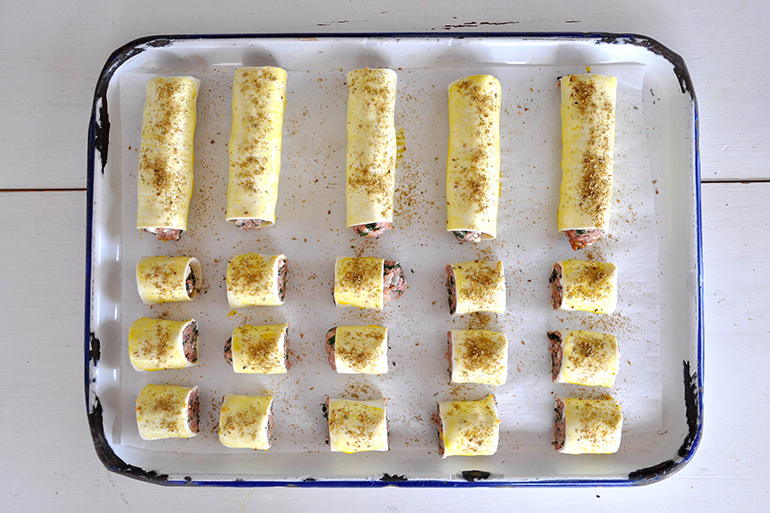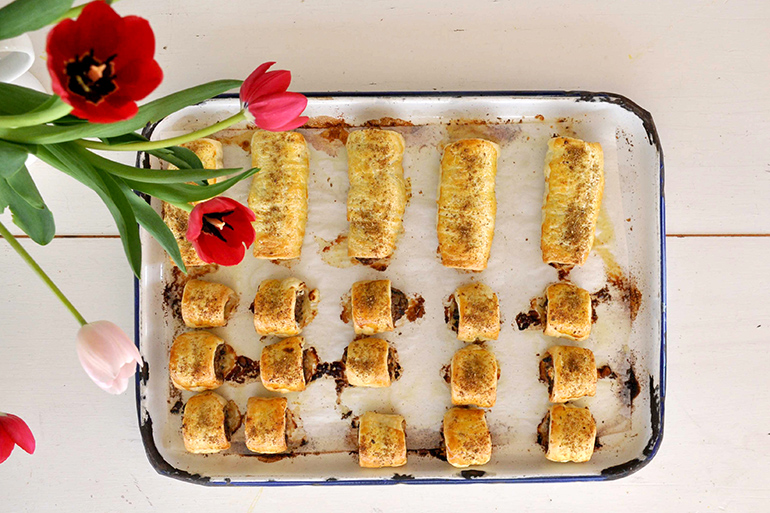 enjoy !!!