Jamie-Lee and Ben's Dessert Table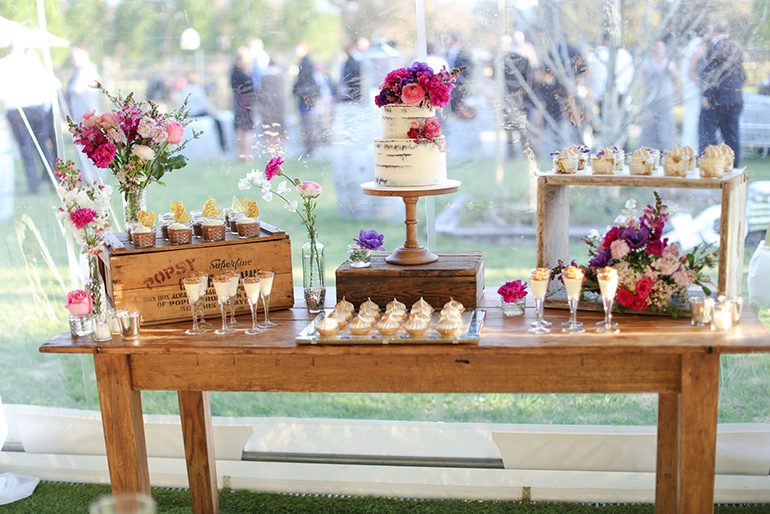 Photos by by Cindy Habel Photography
What a fun dessert table to kick off the wedding season with.
Brides Brief: Bright colours, semi-naked cake, chocolate mousse, cheesecakes, salted caramel meringue tarts and 'surprise me with whatever you like'.
Firstly we were at The Vinegrove (love it) where Sarah, owner and organiser supreme, surprised us with a new/old table. Then we just went for it since our bride Jamie-Lee gave us carte blanche on all things design and floral.
Florals are always fun for me but can be a bit stressful sometimes when I'm trying to top and tail beans and make sure my crab apple blossom isn't wilting. Due to obviously being a caterer and not a florist I make up my own terminology, the below is what I call a 'floral bomb' and I think every dessert table needs one. Add a couple of obligatory mason and vintage bottles of varying height and width and the flowers start to shape the style of any table.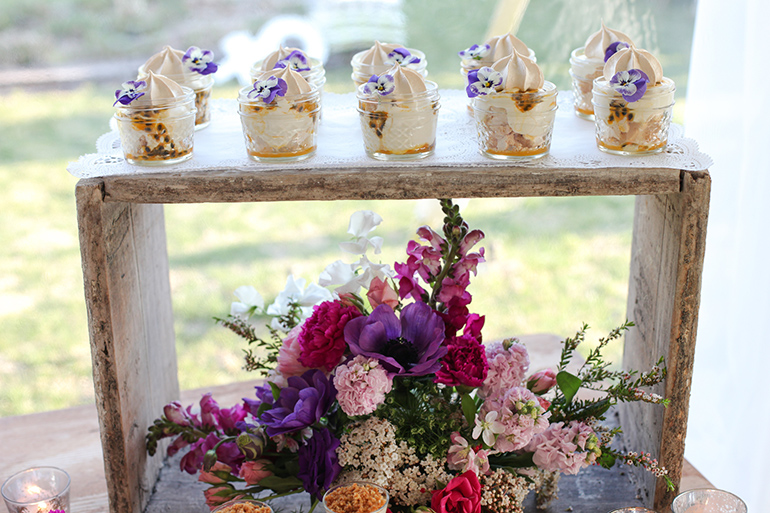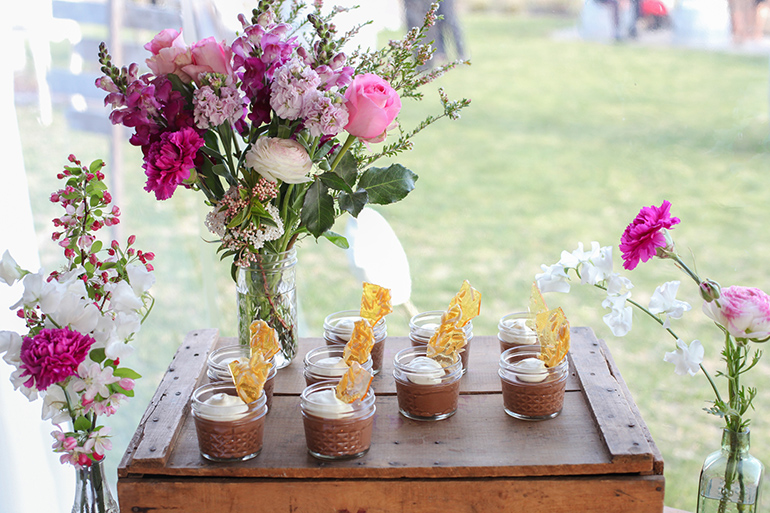 I really think that there couldn't be a prettier way to present and serve your desserts. Lets face it, some people don't eat dessert at all and others might have three serves so this 'buffet' (for want of a better word) style is a perfect option. Usually the cutting of the cake signals the opening of the table, oh and when we put the spoons out, and then we just top it up during the night.
Jamie-Lee was tossing up between a naked and a semi naked cake but decided to go with the semi naked in chocolate and caramel. Choosing a semi naked cake means you can have different cake flavours without noticing a huge difference in the types of cakes used. The outside is a plain vanilla buttercream however chocolate ganache is used between the layers to add depth and that extra chocolate hit! When decorating with flowers Tanya's moto is 'the more the merrier' she doesn't have a formula, just starting in one spot and working her way around until its perfect. No cake is ever the same creating a unique cake for every bride..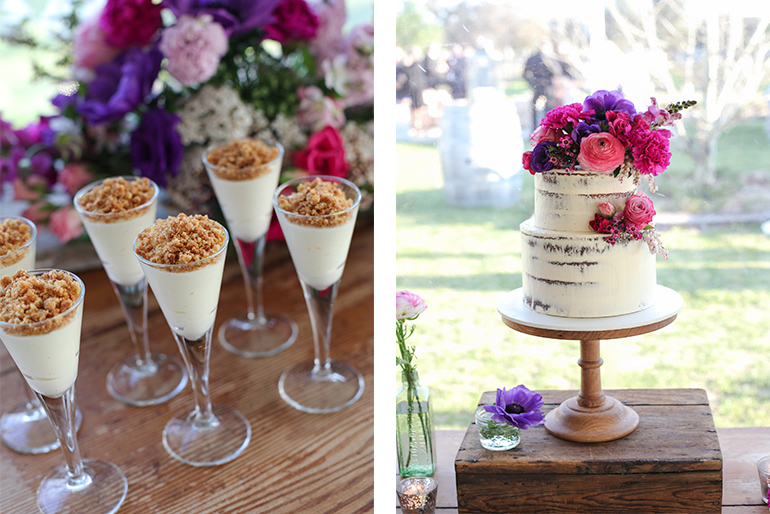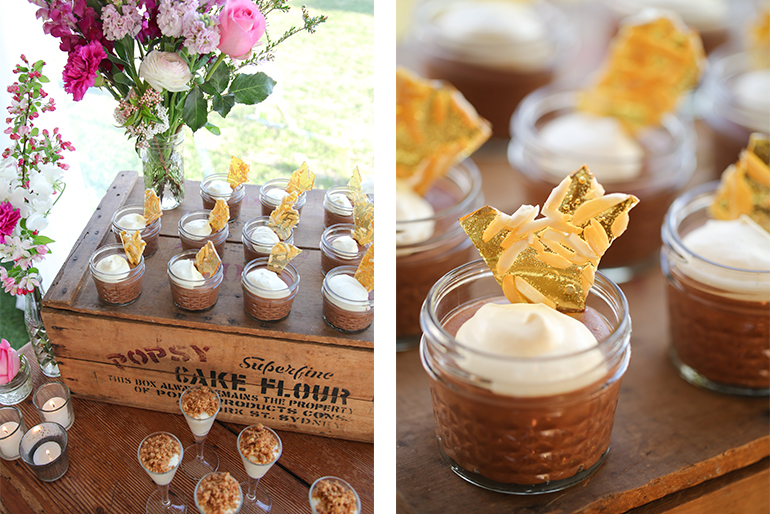 Stay tuned for some more tables coming up during the season but for our first table back it couldn't have been more prefect…
To Jamie-Lee and Ben – may your future be as bright and sweet as your dessert table xx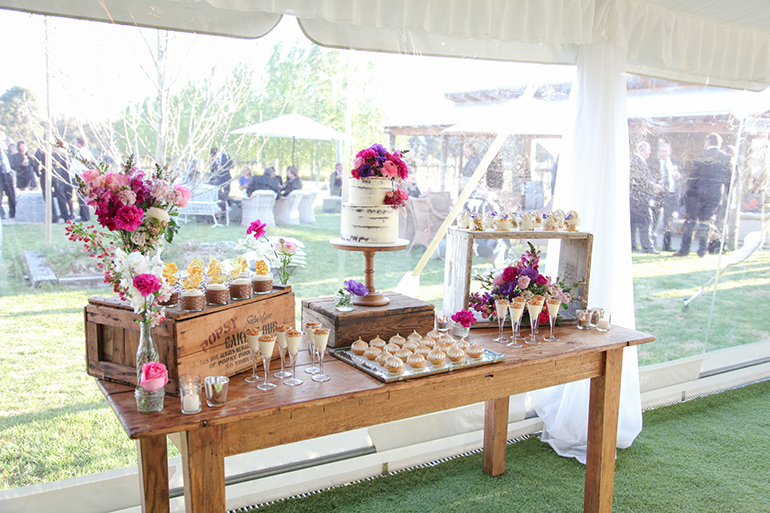 Tanya xx