A picnic to 'The Drip'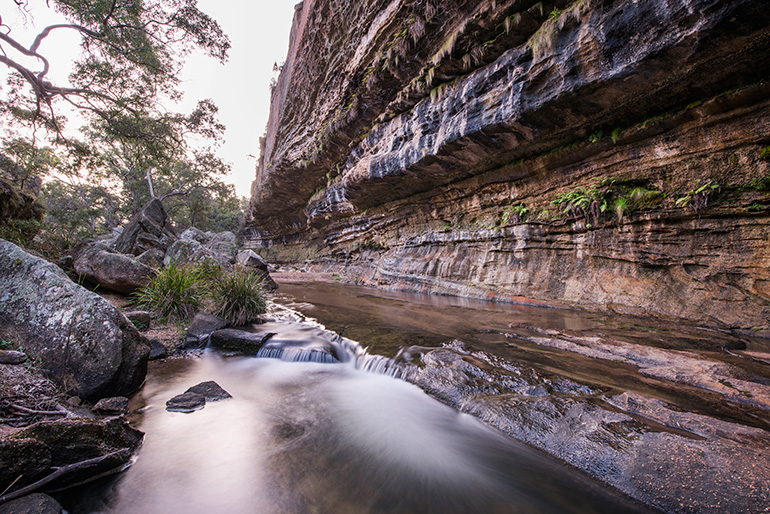 Photos: Amber Hooper The Mudgee Project
My sister asked me if I would help her take some night shots at the drip and since she spent every minute of her spare time designing our new website of course I said yes! Then that got me thinking, why not use this opportunity to take our English friend Alannah and show her some of the sights. Obviously we'd have to make a lovely picnic and seeing as the cameras were already there we could get some amazing photos for our new blog…!
If you're travelling to Mudgee the drip makes for a great afternoon adventure. Located 50km north of Mudgee along the Ulan Cassillis Road. Its an easy 1.5km walk to the 'Great Driping Wall' the journey is short and pretty, if not a little rocky in places. Once you arrive at the drip you are met with a wall of towering sandstone dripping into the clear pools below which makes for a great picnic area and somewhere exciting for the kids to explore.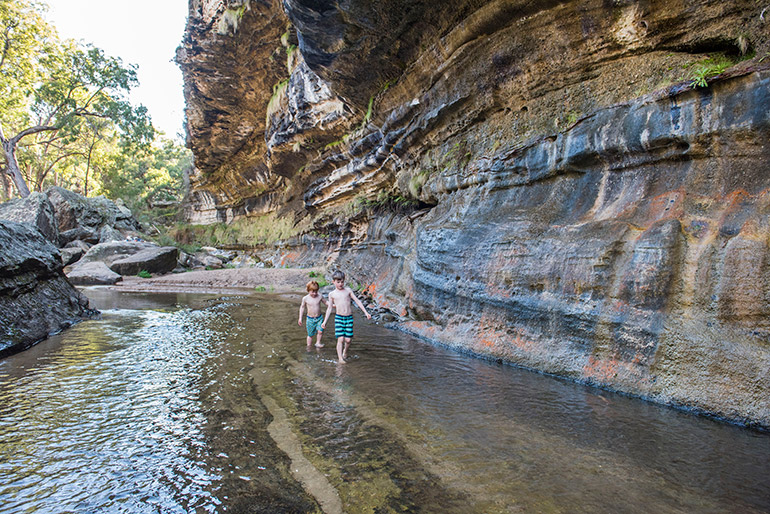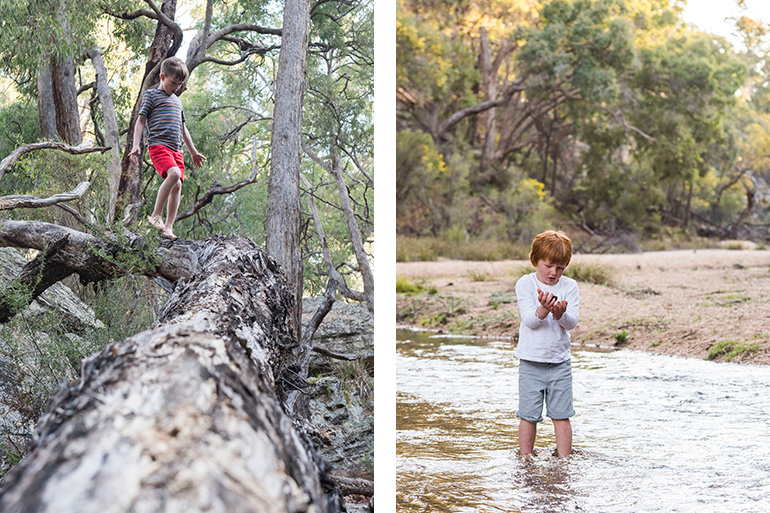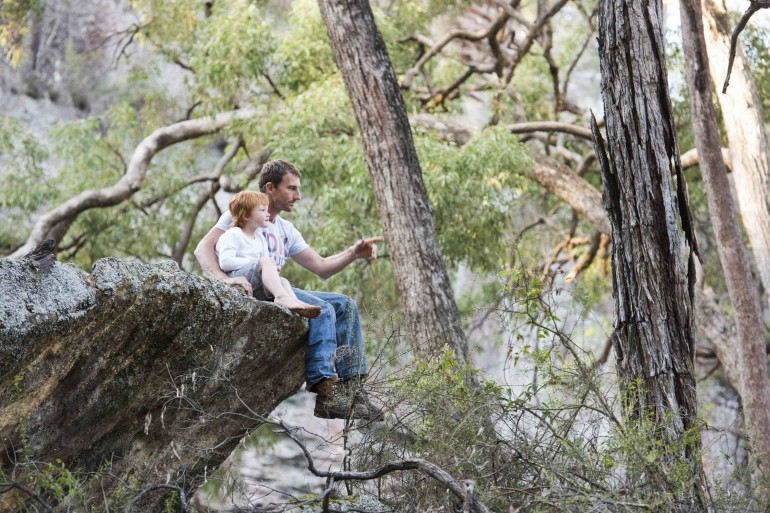 So back to picnic preparation… After agonizing over what to make for the perfect springtime spread I couldn't get the idea of bagels out of my head. Seeing as the bagel trend is yet to reach Mudgee and my knowledge of Jewish cuisine is fairly limited it was up to Google to provide the recipe. After checking out a few options i decided to go for The Sophisticated Gourmets Recipe if anyone is planning on giving these a go at home (which i strongly recommend because they are delicious!) this is a great and easy recipe to follow.
Obviously it's not a picnic without something sweet and with plenty of rhubarb in the veggie patch it made sense to use it up!! I decided to use the classic paring of rhubarb and custard and make a teacake.
Rounding off our simple picnic was a bottle of Hello Lovelies Cordial, we chose Nina Mandarina. Hello Lovelies cordials are handcrafted using Mudgee's finest seasonal produce, you can find it in the Botobolar Shop in Mudgee and at heaps of farmers markets. Its perfect for kids and delicious for adults, alcohol optional !
So off we went to the drip, backpacks full of treats for our picnic, kids in tow, husband tagging along with a carton and the crotch torn out of his jeans… all set for an idyllic afternoon.
We set ourselves up on a nice big rock while the kids ran off to explore. Once the kids returned we dug in to our picnic and enjoyed our wares with the incredible backdrop.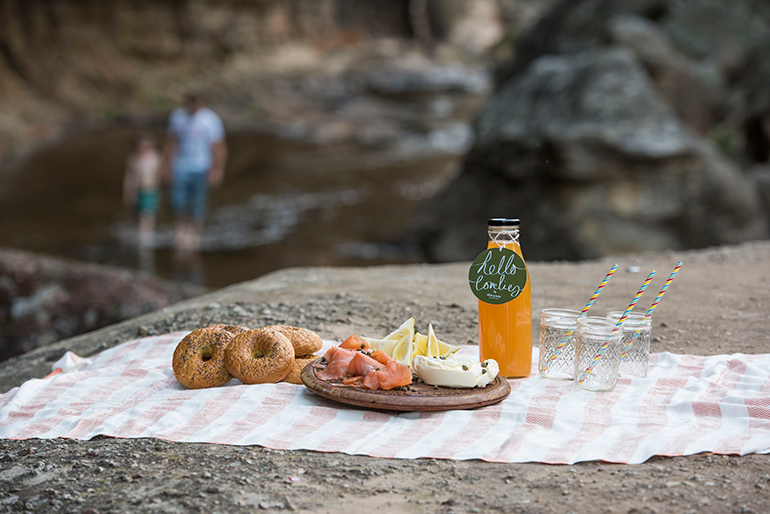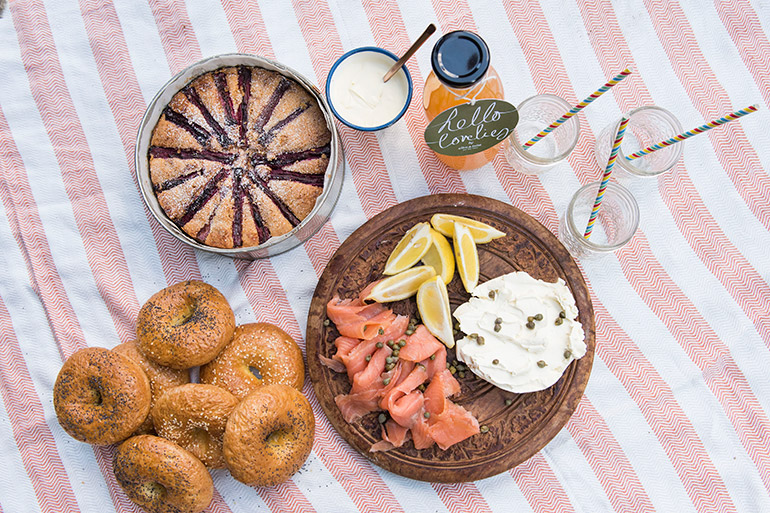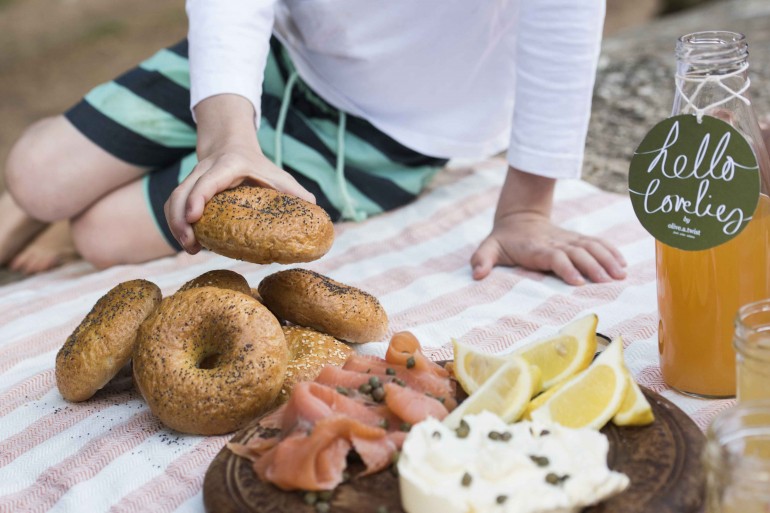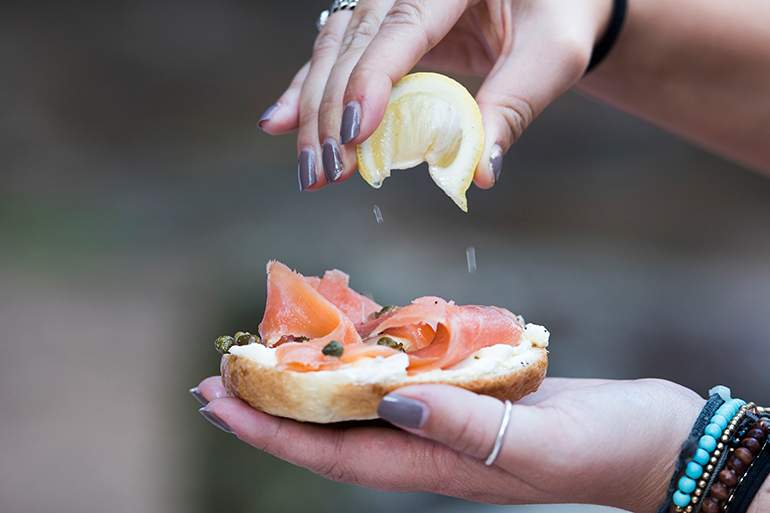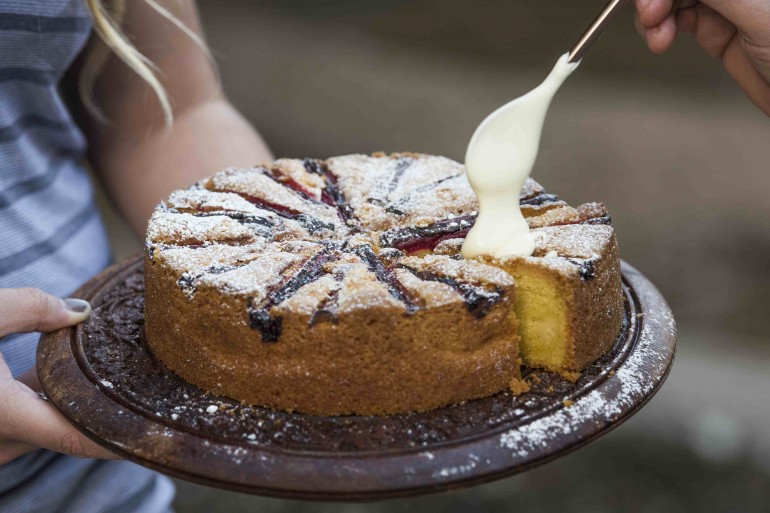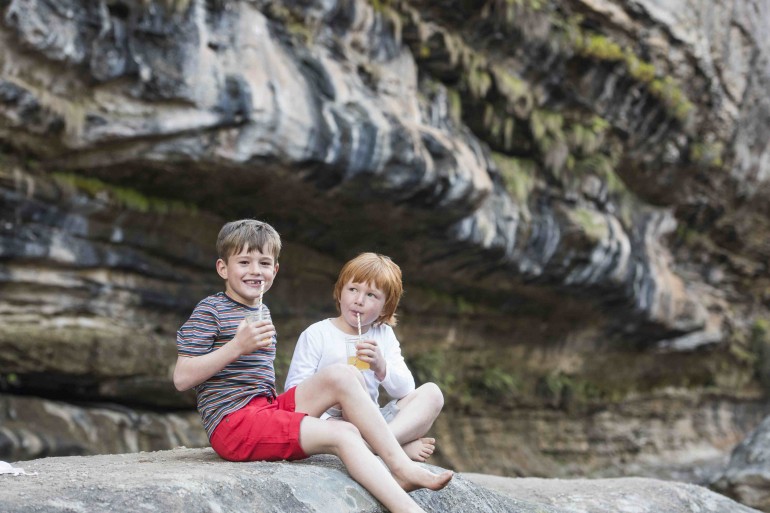 As the sun started to set we sent the kids home with dad and embarked on our original mission… capturing the perfect photo of the night sky for the Mudgee Project. All that was left to do was sit and wait for darkness to fall… three young women alone, at night, in the middle of nowhere… We weren't scared at all…honestly… As night fell we embarked on our quest, with a couple of head torches and a tripod, a few test shots later it became clear that the best vantage point for the shots was of course knee deep in the middle of the icy cold water on the slipperiest rock we could find. I was assigned the job of carrying the equipment, no pressure there then… meanwhile Alannah was working hard keeping her feet dry looking for shooting stars.
Everything was going great, we'd got some amazing shots and the beautiful stars had almost made us forget about how scared we were until the best head torch we had started to flicker, cue slight panic, and then all of a sudden we were plunged into complete darkness, the battery had died… great. We were left with our crappy $2 head torch so we decided to call it a day. Off we went on the rocky journey home; me leading the way reciting every outback horror story I'd ever heard, Alannah in the middle and Amber trailing along at the back still lugging the tripod and camera stopping every 5 mins "just one more shot guys". Finally we got back to the car unscathed and feeling pretty brave after our nighttime bush adventure!!! Judging by the final picture we'd say it was a pretty sucessful trip…!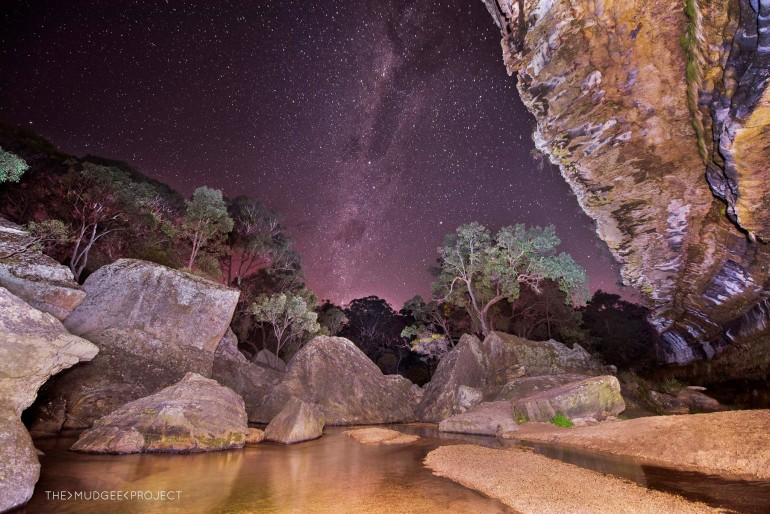 Lara x